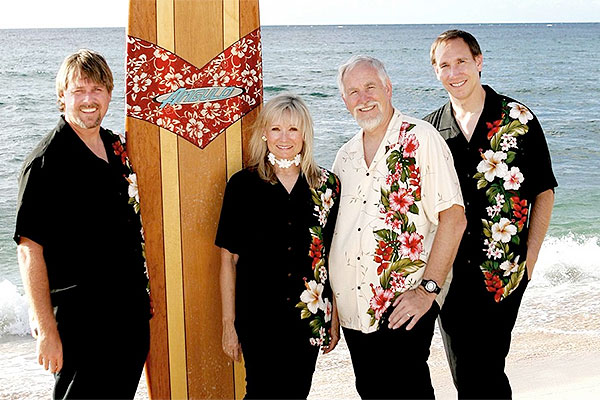 The Surfaris – Las Vegas at the Cannery

The Surfaris will be part of the End of Summer Concert Series in Las Vegas at the Cannery.
Las Vegas is only a short drive.   Surfs Up at the end-of-summer concert featuring The Surfaris with WIPE OUT.  Join me for this fun summer concert package.  Get your tickets now!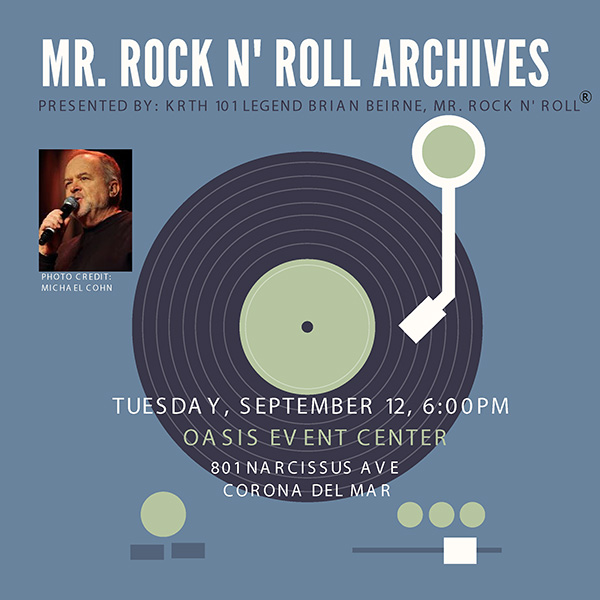 TNT Lecture Series Presents – Mr. Rock N' Roll Archives

Mark your calendar now for September 12.  I will be giving a special lecture presentation at the Oasis Senior Center in Newport Beach.  It's a look back at my life and times with the artists who made the hits.  Inside stories on Rock N' Roll and much more. Please RSVP for this FREE lecture by calling 949-644-3244
Rockin' New Year's Eve 2017
Hosted by KRTH 101 Legend Mr. Rock N' Roll® Brian Beirne, the lineup includes Jan & Dean Beach Party Featuring Dean Torrence, who struck it big with Surf hits such as The Dead Man's Curve, Sidewalk Surfin', and Surf City. With You're the One, Vocal Group Hall of Famer The Vogues dazzled audiences in the '60s with smooth hits such as Five O'Clock World andTurn Around, Look at Me. Pop singing duo Paul & Paula are best remembered for the Billboard tunes Hey Paula and Young Lovers. We Five delighted with You Were on My Mind and Let's Get Together. The evening includes a special mystery guest . This shows ends at approximately 10:30 PM and does not include a New Year's celebration at midnight.